The Dangers Of Bird Nests In Vents and Air Ducts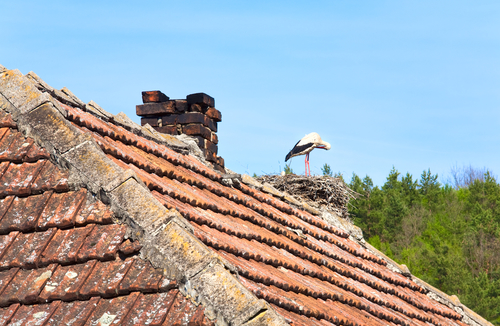 Birds build nests, and they prefer constructing them in places which are secure from predators. Unfortunately for homeowners, one of these places includes dryer vents. A bird nest can be as long as two feet in length, which means it can easily obstruct the flow of air, which can be dangerous for many reasons. Special tools are needed to remove the nest, as well as any material which may have collected within it. The biggest danger of bird nests within vents and air ducts is fire, which can completely destroy your home.
How bird nests clog the vents
Birds enjoy air ducts and vents because they appear to be places where they can safely lay their eggs. They will weave the nest within the vent, and it will begin to obstruct the flow of air. Many homeowners will be oblivious of this, at least initially. The dryer vent will eventually become too hot, and will not function properly. The presence of the nest will result in a build-up of lint. If the homeowner doesn't recognize and address the problem promptly, a fire could eventually break out.
A dryer vent that is clogged by a bird's nest will eventually malfunction completely. Airflow will continue to be blocked, and moisture will condense within the exhaust of the dryer, leading to a leakage of water which causes stains on the walls or ceilings. As the fluff continues to accumulate in the vent, this can lead to a fire which breaks out suddenly and quickly. Few homeowners realize that clogged ducts are one of the most common causes of house fires.
How to prevent this from happening
One of the best ways to prevent birds from building their nests in your vents is to use a vent cover. Our technicians have a great deal of experience with installation, and can also inspect your vents and ducts to be sure there are no obstructions already present. It is easy for a homeowner to forget about their vents as these areas of the home aren't ready visible or accessible (which is precisely why birds prefer building nests there). However, the risk of fire makes this a situation that should be taken seriously by any homeowner who values their property and belongings.
Vent covers which are bird resistant will give you peace of mind. They will stop the nests from being constructed in the first place, which will not only protect your house from fire, but will also eliminate the task of removing a bird nest in the future. Most vent covers can be purchased at hardware stores in your area. It is also important for homeowners to become familiar with basic vent maintenance as this provides their home with ventilation and clean air. Should a bird nest already be present in your home, it will need to be removed. While you can certainly do it yourself, this task is best left to a professional, as bird nests can be challenging to remove for those who are not familiar with them.