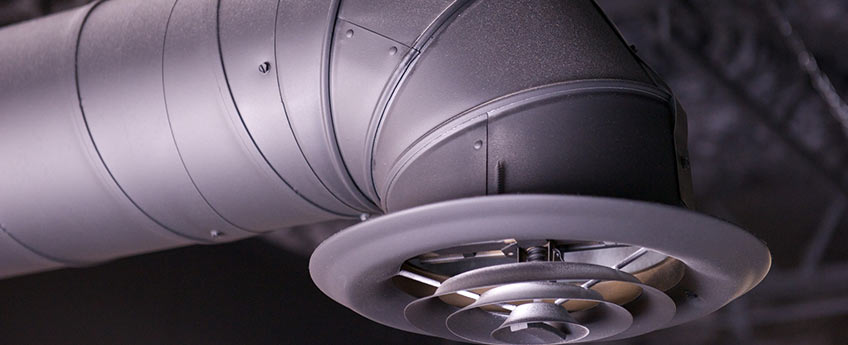 It is important to carry out maintenance and routine inspections to catch problems early and save on your utility bill. Air Duct Brothers recommend that you hire a professional to inspect or maintain your AC coils every year. Spring and fall are considered to be best times of the year before you really need to use your system for summer or winter.
AC Coil Cleaning
When dust and debris accumulates on the coil by a fairly light coating, we will clean it using a soft brush. In many cases, the aforementioned technique will suffice. We recommend that you clean your AC coils every three to four months using that method to reduce cooling or heating costs. There is also a chance that you may avoid complex and costly coil cleaning procedures in the future, if maintenance and cleaning processes are done right.
If your air conditioning equipment operates in dusty areas or if not one is able to provide proper maintenance to the filters, we would recommend that you clean the coils more frequently. Air Duct Brothers is able to clean it monthly to keep the AC coils working effectively at peak operating efficiency.
There are many different types of AC coil cleaning agents and chemicals out in the market, which can be alkaline or acid-based. Air Duct Brothers never uses strong chemicals on an AC coil because we avoid the risk of corrosion damage and prevent the production of noxious fumes and odors.
Evaporator & Condenser Coil Cleaning
When your evaporator and condenser coils allow dirt to accumulate, it blocks the airflow across the coils and increases the cost of heating and cooling your property. In severe cases, it may overheat and damage the compressors outdoors.
To perform thorough evaporator coil cleaning, we utilize special cleaners and pneumatic equipment. It is the most effective procedure for the removal of minute dust, debris and mold.
Why You Should Use Our Services
You should use professionals like us if you are not comfortable when cleaning AC coils yourself. We understand the importance of maintaining your AC coils and can help solve AC problems when they arise. We pride ourselves by providing high quality service to our customers but still keeping the cost low and accessible to all. When you want to get the best AC coil cleaning service in Tri-State area, think of First Air Services!