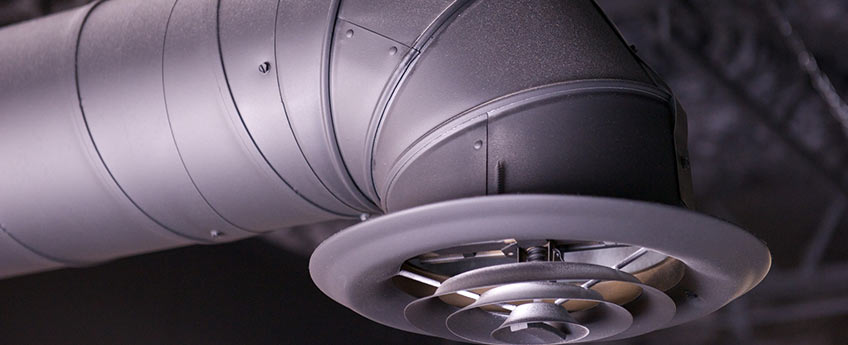 Exhaust ducts are often neglected and can become very dirty over time. This may cause bacteria to set in and affect the overall well being of your family members, or employees. It could also affect the cleanliness of your home, or business premise.
If you require a company that has invaluable skill and experience in dealing with exhaust system cleaning, you should look no further than Air Duct Brothers. Our dedicated workforce ensures that your exhaust ducts are cleaned thoroughly and always maintained in a good condition.
About Exhaust System Cleaning
Exhaust ducts systems are pipe systems that connect hoods to chimneys through other components of the aforementioned like collectors and fans. These ducts are mostly found in industrial areas, and they are low-pressure pneumatic conveyors that convey fumes, shavings, dust and other hazardous particles from the air.
To keep your HVAC systems clean, we implement a source removal method to manually clean components such as diffusers, grills, drip pans, coils, fans and all ductwork. We also offer pneumatic cleaning methods to deliver consistent, high quality removal of unwanted contaminants and debris without causing damage to mechanical components in your exhaust system.
When performing pneumatic cleaning, we will access your system through code compliant access points and use brushes and air whips to reach every nook and cranny to remove contaminants. High-powered vacuums are also used to collect remaining dust and debris for a thorough clean.
At Air Duct Brothers, we believe that the frequency of cleaning your exhaust systems should vary based on specific conditions such as appliance used, usage setting, type of usage and more. For example in a kitchen setting, you may need to clean once a year if you own hoods over non-grease appliances, or once a month if you use charcoal and wood-burning stoves.
Benefits of Exhaust System Cleaning
Minimizes product contamination
Cleaner working environment
Increased savings from better energy efficiency
Improved ratings from the government
Stay compliant with local fire and health codes
Reduce odor and smoke due to better ventilation
Decreases the risk of fire
Improved health standards in your premise
Add years of life to your exhaust system
Future-proof against unexpected disasters that may occur in the future
Why You Should Use Our Services
Our technicians are trained well enough to tackle even the dirtiest exhaust system, while causing as little interruption to your routine as possible. We take your well being very seriously, and your customer experience matters highly to us. Our disposal techniques and cleaning processes are also environmentally friendly.
Air Duct Brothers has the expertise and capability needed to clean heavy duty exhaust duct systems in commercial and industrial spaces too. From simple air duct systems to advanced exhaust duct systems, we can handle of all them. Unexpected downtime can be costly, thus proper maintenance of your exhaust systems will help reduce or even prevent that.
Call us today to see the cleaning difference we can make. When it comes to exhaust system cleaning, no one does it better than Air Duct Brothers!