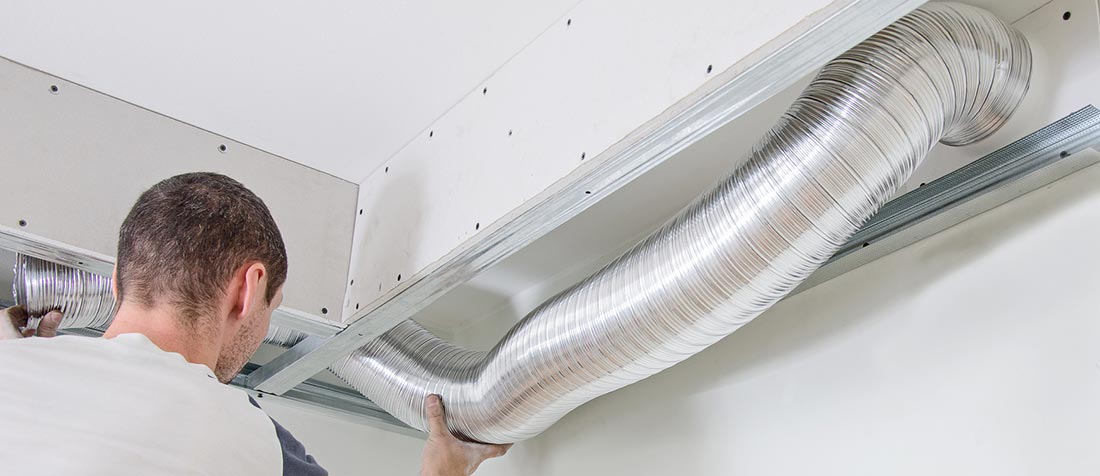 At Air Duct Brothers, we specialize in the installation and maintenance of dryer vent systems and offer absolute efficiency, safety, and peace of mind through comprehensive dryer vent replacement, cleaning, installation as well as inspection and repair services. Our services are also completed by our fully-certified and experienced team of technicians. We operate in the Tri-State area and we can cater to both commercial and residential customers.
Dryer Vent Cleaning
Dryer vents need to be cleaned when there is a buildup in the dryer. Negligence can present numerous hazards to homes as well as its occupants. However, there are ways to prevent that from happening and it is by professional dryer vent cleaning services. Air Duct Brothers is able to provide that level of professionalism to thoroughly clean intricate ductwork and your dryer vents. We have the right tools and training to reach deep in the dryer vent and remove any unwanted debris.
Dryer Vent Installation
We are able to install a new dryer vent system in your home when your existing system is constructed of foil or plastic, no longer up to code or non-existent. Air Duct Brothers will install a brand new system that is constructed with either semi-rigid (acceptable flexible) or rigid (solid) piping. You can rest assure that your new dryer vent system meets the general code, and you can enjoy years of service without any major problems.
Dryer Vent Inspection
We are able to provide Certified Dryer Exhaust Technicians to thoroughly inspect your dryer vent system to ensure that your system meets the general code, and that both safety and functionality is not compromised. You will then receive a written estimate from our technicians prior to the completion of any work. Once you or the homeowner approves and agree to the quotation, we will then proceed with our cleaning services.
Dryer Vent Repair
During the course of its service, your existing dryer vent system may become untapped, rip or tear, separate, or even completely disconnected from the dryer. We are experienced in this area and will thoroughly inspect your dryer vent system to locate the root of the problem and determine the best course of action to facilitate further repairs.
Dryer Vent Replacement
Dryer transition ducts are a vital part of your entire dryer vent system and there are several reasons as to why they need to be replaced. It could be that they were previously constructed with banned materials like plastic, it has exceeded the recommended length and winding in the back of your dryer or it has suffered major wear and tear after many years of usage. We use mostly green materials, so our work and products are both child and pet friendly as well.
Your dryer vents need to be subjected to one of the above services at least once per year. You should keep in mind that a faulty dryer vent system can be a serious fire hazard. If you have any questions about our services, do not hesitate to contact any of our friendly and knowledgeable staff for more information.