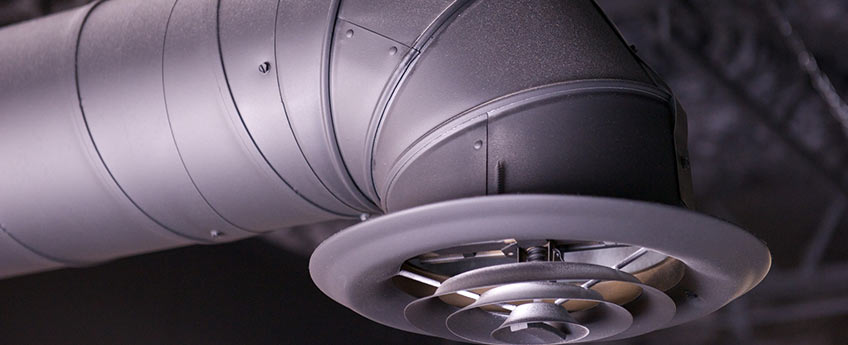 Do you know that an average 6-room house collects approximately 10 pounds of dust, dirt and allergens in the air ducts every year? In just one ounce of duct, 40,000 dust mites can survive and thrive. Do you want your family members and yourself to be breathing in such contaminated air?
Air Duct Brothers believe that duct cleaning can benefit every household or office or industrial environment because we can improve the indoor air quality through our rigorous air duct cleaning regime.
Supply Cleaning
We will cut an access hole into the supply plenum, and use an industrial vacuum to create a high-speed suction inside the supply duct. We will then use high pressure cleaning appliances such as duct whips and power brushes to dislodge debris. The supply cleaning process will force all particles down to the main trunk where all the dust, debris, and other particles will be sucked into the filtration collection system of the vacuum.
Main Trunk Cleaning
The main trunk itself is cleaned in the same way as the supply cleaning procedure. Once done, we will seal the access hole in your main trunk line with a metal access panel.
Vent Cleaning
We use pneumatic high pressure equipment to dislodge dust and dirt which pushes everything into the vacuum. In most cases, our equipment allows us to clean the vent without the removal of the grill, which prevents the risk of damaging the vent.
Return Cleaning
Similar to what we have done in supply cleaning, we will also repeat the exact steps for the cold air return side of the air duct system. Our expert technicians will make sure to also vacuum outside the return air grill plates so that all drifting dust can be vacuumed.
Air Scrubbing
We will use our air scrubbers that can entrain pollutant gases and particles so that all of these can be effectively washed out from the gas flow. Not every air duct cleaning will include this process, but Air Duct Brothers have invested in this technology so that our clients can benefit from our duct cleaning process.
Duct Sanitizing
When we have checked that the duct system is cleaned to the highest standards, we will apply an EPA-approved sanitizer by using an ULV fogger. This will effectively prevent bad odor and bacteria from reoccurring.
Why You Should Use Our Services
As a family owned business, we at Air Duct Brothers are confident that because of our lower overheads, we can pass on the savings to our customers. That is why you can enjoy high quality duct cleaning at an affordable price when you partner with us.
Air Duct Brothers also believe that no shortcuts should be taken during the duct cleaning procedure. By making sure that every step of the duct cleaning process is carried out properly by our well trained technicians, we can ensure every air duct that we clean can contribute to a much cleaner, healthier environment.
Client satisfaction is our priority and that's why when we do a good job, we can be sure that our clients stay loyal to us. If you want to experience quality at the best price for duct cleaning today, Air Duct Brothers should be your number one choice.