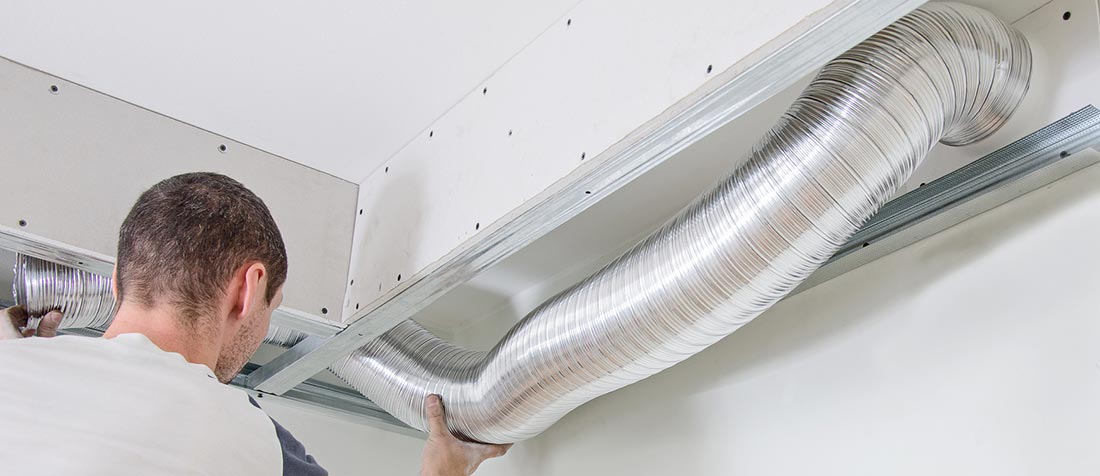 When should you install a dryer vent?
Do you need to install a dryer vent hose?
A professional dryer vent installation service can save the day!
When a dryer vent is damaged, was improperly installed or constructed with the wrong materials, they can allow lint to build up inside and create a fire hazard. They can also encourage mold growth and even reduce the overall efficiency of your dryer. Air Duct Brothers recommend that you seek professional assistance when it comes to dryer vent installation. Our team of expert technicians will utilize the appropriate materials to build and install quality dryer vents for you. Our goal is to provide you with an efficient and safe dryer vent system which will be beneficial to your home.
What is Dryer Vent Installation?
The installation of a dryer vent system may sound like a simple task, but it has to be done correctly to prevent any costly problems in the future. As we understand how dryer systems work, we know how to make it operate at its best. Once the transition hose is installed properly, we assure that your dryer no longer faces the risks of restricted airflow which is a cause of excessive drying times, increased energy usage and dryer fires. If you need to install a new dryer vent, we are able to work with either existing or new structures and advise on the best route and materials for your dryer ducts to achieve peak drying performance.
Vent Rerouting
To avoid potential hazards, the vents will be routed to the outside of your home. If you are experiencing problems from your current dryer vents, it could mean many things. Sometimes, corners were cut in the previous job and the venting may be improperly terminating within your home's wall cavities, crawl spaces, garages, attic, or other undesirable locations. An improper installation could result in the wrong placement of important vent components and affected areas will quickly become a breeding ground for mold.
Vent Installation
At Air Duct Brothers, we have in-depth experience and are trained in all aspects of installing dryer vents. Whether a new dryer is needed or you want to replace a faulty system, we have you covered with professional dryer vent installation services that only utilize quality materials which meet all recommended codes.
Booster Fan Installation
A booster fan is usually needed when the dryer vent is longer than 25 feet. You might notice, under certain circumstances, that the airflow within the dryer vent cannot be maintained at a speed that is necessary to move the lint past that 25 feet range. With a booster fan, proper airflow can be maintained airflow throughout the entire system which reduces lint build up and increases the working efficiency of your system.
Air Duct Brothers is Your Best Partner in Tri-State Area for Dryer Vent Installation
If you do not have the right knowledge and experience to install dryer vents yourself, it is pertinent that you seek out professionals like us to do it for you. This is an essential step as you will want to prevent any dryer vent problems from occurring in the future. At Air Duct Brothers, we offer high quality services at reasonable rates. You can trust us to provide you with the best dryer vent installation services in the Tri-State area!