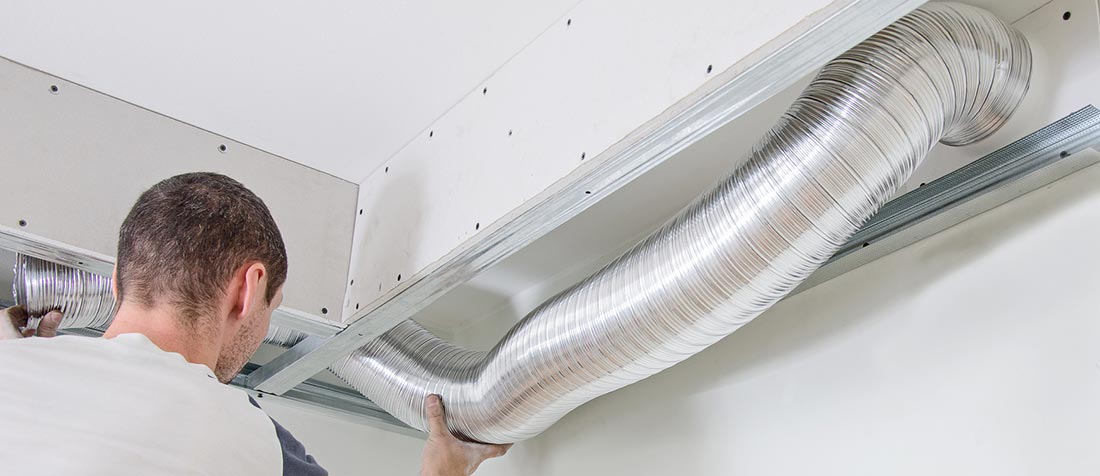 Worried when your dryer vents seems to be malfunctioning?
Is there a peculiar burning smell from your dryer vents?
Keeping your family safe starts with a dryer vent inspection!
One of the most common causes of dryer fires is dryer lint. More than 15,000 reported dryer fires happen on an annual basis and unfortunately lead injuries and even deaths. Dryer fires are also known to cause costly property damages, which can total up to $210 million. There are many reasons as to why these fires can occur, and some include poor dryer vent installation, improper vent materials or poor cleaning schedule. Hence, dryer vent inspection is imperative in conjunction with your ongoing efforts to prevent excess lint build up.
What is Dryer Vent Inspection?
A modern dryer vent inspection usually involves one or more experts who will perform a professional and thorough inspection on your dryer vents once a year. From there, they will proceed to clean all the parts that show excessive lint build up to help regain proper airflow once again. At Air Duct Brothers, we recommend that the inspection and cleaning take place when it is needed to improve overall fire safety, which will in turn give you a peace of mind.
Dryer vent systems are something that needs to undergo routine inspections to ensure that there is no excess build up of lint, all joint connections are secured and the vent lines are free from hazards that may contribute to a fire. Our thorough inspection services will identify the extent of any existing dryer vent problems or issues and allow us to provide the best remedies for your situation and home.
Washer Hoses
The washer hoses of your dryer vents will be inspected for leaks, cracks, bulges and loose fittings. This step is essential as burst washer hoses could spill copious amounts of water within an hour and may even cause a flood in your home. Loose fittings if found need to be tightened quickly as well. The inspection of this component will also help determine if the hoses need to be replaced; whether it is due to damage or five-year recommended period is up.
Termination Point
Dryer vent systems should always terminate outside of your home and not in places such as the attic or basement. If it terminates incorrectly, it could result in leaks, floods or a mold and mildew problem. If you think that your system was not installed properly when you bought your house, you should allow us to inspect your vents.
Air Duct Brothers is Your Best Partner in Tri-State Area for Dryer Vent Inspection
Air Duct Brothers will inspect your dryer vent lines in a meticulous manner to ensure that all hazards that can cause fires, compromise the homeowner's safety and create other health hazards are properly identified. The inspection will also take note of any existing obstructions, improper construction of various components as well as the use of non-code compliant materials.
We aim to provide quality services at affordable and fair rates. Hence, you will only write you an estimate when we have completed the inspection. We also understand the importance of keeping you in the loop so we will also walk you through the services that are needed.
If you want to get your dryer vents inspected, don't hesitate to schedule an appointment with us today.