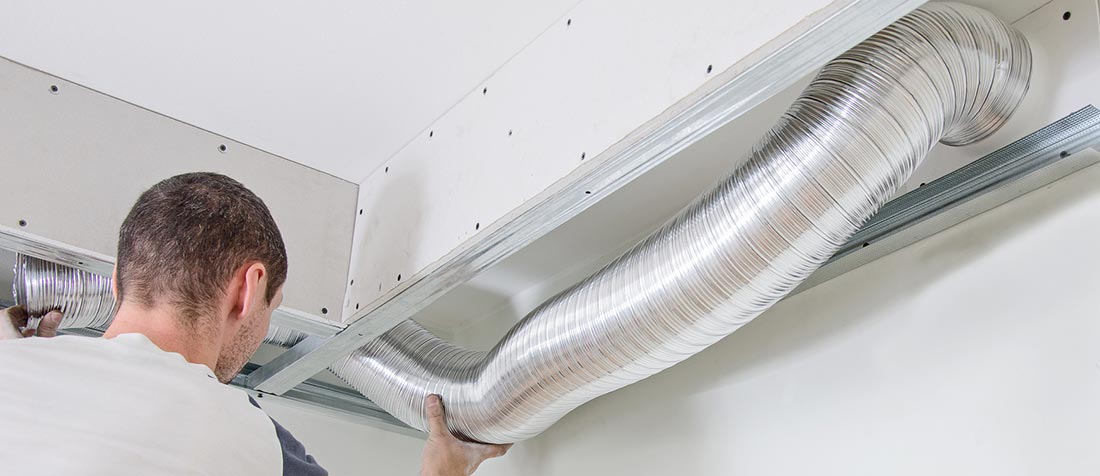 Is the moisture in your dryer vents condensing and causing a leak?
Is the buildup of lint spiraling out of control?
A dryer vent replacement is probably what you need!
One of the most vital functions of dryer vents is to eliminate the moisture that is recovered during the heating process of damp clothing. The moisture which is held in the warm air produced by the dryer as humidity, will normally be directed towards the outdoors through the dryer's vent. If that air is unable to be adequately removed, it often results in poor drying.
What is Dryer Vent Replacement?
A dryer vent replacement normally happens in conjunction with cleaning or needed when certain components deem the system irreparable. You will want to make sure that any part of the vent that is causing a clog is replaced to prevent dryer vent fires, which are all too common. As a good measure, you are recommended to facilitate replacements along with cleaning once every one to two years.
Replacing Plastic Dryer Vents
If your dryer vents are made with plastic materials, it is time to replace them. Plastic dryer vents are known to be a fire hazard and can become brittle after years of use. In fact, they are no longer considered safe for use in today's homes.
Replacing Old Flexible Foil Hoses
While these are not banned, it does not possess any major superiority over their plastic counterparts. They tend to sag over time and will cause the vents to become clogged from lint buildup. In some cases, you do not need to replace of all them as they are still needed in some parts of your home.
Upgrading Your Concealed Ducting
We can replace ducts with rigid metal (aluminum or galvanized) material. This will be beneficial if the replaceable ducts are set in a straight path. As the ducting system will inevitably come into contact with tight spaces and corners, flexible hoses still need to be used. We can replace them with a new and firmer set, so that airflow will not be obstructed.
Air Duct Brothers is Your Best Partner in Tri-State Area for Dryer Vent Replacement
At Air Duct Brothers, we are aware of the difficulties customers may face when looking for a trustworthy, reliable and affordable dryer vent service provider who can carry out quality replacements. Our main goal is to offer dryer vent replacement service of the highest quality to you and in the industry with highly competitive rates that are hard to find elsewhere.
We pride ourselves on our team of professional and expert technicians who have many years of experiencing in residential and commercial buildings. We are well-equipped with the latest technology and have the right tools for the job. You can expect unparalleled customer service from us and we strive to leave you feeling 100% satisfied.
Feel free to contact us today to learn more about our dryer vent replacement services. Our friendly representatives are looking forward to be able to assist you with your enquiries.